June 3, 2016 6:20 pm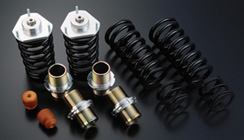 If you are looking for a way to save money on your vehicle, how about making some changes to improve its mileage? One expense that really adds up is fuel. If you cut back on the amount of fuel your car needs to drive, you'll increase its efficiency and keep more money in your wallet. Along with keeping your vehicle regularly serviced by your local mechanic in Tennessee, here are ways you can get more mileage out of your ride.
Replace Your Mass Air Flow Sensor
This component is responsible for measuring the amount of air the engine receives while it is running. That information is then transmitted to the fuel injectors, transmission and ignition system by way of the engine's computer. An old and dirty mass airflow sensor is not able to measure engine airflow properly, resulting in inaccurate readings and higher fuel consumption.
Swap Out the Oxygen Sensor
Once your car reaches 100,000 miles, it is a good idea for you to have the oxygen sensor replaced. This part measures the air that is exchanged inside of  your catalytic converter. This information is received by your car engine's computer so it can adjust the fuel injection levels accordingly. This part tends to give off faulty information once your car reaches the 100,000 mile mark, resulting in more fuel consumption.
Minimize AC Use
When it is hot outside, you may feel tempted to roll the windows up and crank up the AC. However, you can get better mileage in Nashville out of your vehicle if you simply drive with the windows rolled up without turning the AC on. This may a hard thing to do when the temperatures are really high, but it is a good way for you to save money on the days that are not as hot.
Drive Slower
Although the speed limit may be considerably higher on the freeway and in other areas of town, consider maintaining an optimal speed of 45 mph so you can save your gas and some money.
For more ways to improve your vehicle's mileage, contact the car experts at Rivergate Muffler Complete Auto Repair. Give us a call at (615) 502-0323 any time.
Categorised in: Blog
This post was written by RivergateMuffler