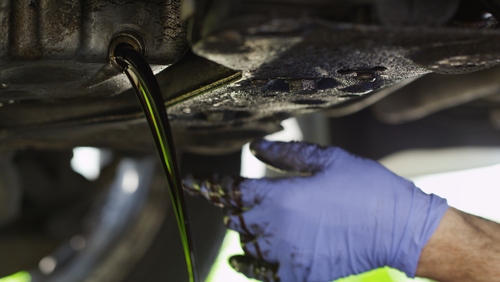 If you're in Madison, TN and your car is due for an oil change, Rivergate Muffler & Auto Repair can help. Our team of experienced technicians is dedicated to providing high-quality oil change services to keep your vehicle running smoothly.
Regular oil changes are essential to keeping your car's engine running efficiently and reducing the risk of engine damage. Our team offers a range of oil change services to meet your vehicle's specific needs, including:
Conventional oil changes
Synthetic oil changes
High-mileage oil changes
Diesel oil changes
Oil filter replacement
We use high-quality oil and filters to ensure that your car's engine is properly lubricated and protected. Our team will also perform a complimentary multi-point inspection to identify any potential issues with your vehicle.
At Rivergate Muffler & Auto Repair, we strive to provide fast and efficient service that minimizes your wait time. We offer convenient appointment scheduling and can often perform oil changes while you wait.
Don't put off your vehicle's oil change any longer. Contact us today to schedule an appointment with one of our experienced technicians and keep your car's engine running smoothly.