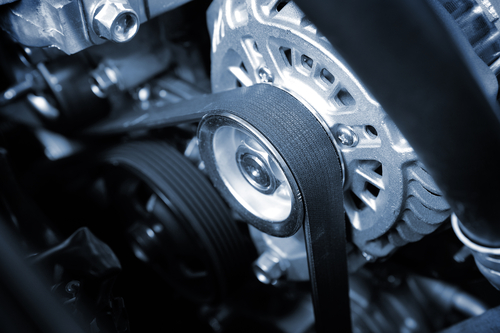 If you're in Madison, TN and your car's timing belt is due for replacement, trust the experts at Rivergate Muffler & Auto Repair. Our experienced technicians specialize in timing belt replacement and can help ensure that your vehicle's engine runs smoothly and reliably.
The timing belt is a crucial component of your car's engine and is responsible for synchronizing the movement of the crankshaft and camshaft. A worn or damaged timing belt can cause serious engine damage and even engine failure.
Our team offers comprehensive timing belt replacement services to keep your vehicle running smoothly. Our services include:
Timing belt inspection and diagnosis
Timing belt replacement
Water pump replacement (often recommended when replacing the timing belt)
Tensioner and pulley replacement (also often recommended)
Timing belt kit installation (includes all necessary parts)
We use high-quality timing belts and other components to ensure that your vehicle's engine is properly synchronized and protected. Our experienced technicians will also perform a complimentary multi-point inspection to identify any potential issues with your vehicle.
At Rivergate Muffler & Auto Repair, we pride ourselves on providing high-quality service and transparent communication with our customers. We will never perform any repairs or replacements without your approval and will work with you to develop a maintenance plan that fits your specific needs and budget.
Don't let a worn or damaged timing belt lead to costly engine damage. Contact us today to schedule an appointment with one of our experienced technicians and ensure that your vehicle's engine is running smoothly and reliably.