Do you need brake repair in Madison, TN? The braking system is one of the most dangerous vehicle maintenance issues people neglect. When your brakes are are failing, you put yourself, your passengers and other motorists on the road in jeopardy. Don't risk it; contact our brake shop today!
Disc Brake Repair
Disc brakes feature brake pads that are attached to a caliper that presses the pads against the rotor to slow and stop the wheels. This action continually grinds the brake pads until eventually they make a squealing noise that indicates they are worn out. Sometimes rotors may also warp or crack. Your brake calipers, bearings or seals may also wear out and need replacement.
Drum Brake Repair
Drum brakes feature components that are housed inside a drum which rotates with the wheel. Brake shoes push against the inside of the drum each time you step on the brake pedal, causing the wheels to slow and stop. Just like disc brakes, brake shoes wear with use as the shoes press on the drum as you brake. A squealing or grinding sound when braking is a telltale sign of worn brake shoes.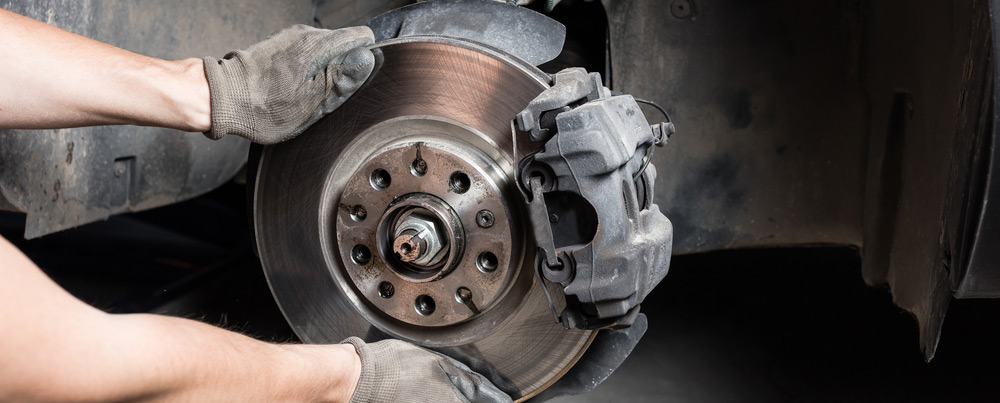 At Rivergate Muffler & Auto Repair, our skilled brake shop technicians can perform a thorough brake inspection, checking brake components for signs of trouble and proper function. We perform brake pad and brake shoe resurfacing and replacement to manufacturers' specifications, recommend and install any upgrades, as well as replace any other necessary components. We pride ourselves on bringing you excellent automotive care at affordable prices.
Why pay astronomical dealership fees if you don't have to? Rivergate Muffler & Auto Repair can take care of all your automotive maintenance, diagnostic and repair needs. To schedule an appointment with our brake shop the next time you're in Madison or Nashville, TN, contact us and call (615) 851-2702. We'll handle your check engine light diagnostics, clutch replacement, and more.