Rivergate Muffler & Auto Repair are the premier exhaust system repair experts in Madison, TN. Our ASE Certified mechanics provide catalytic convert replacement and repair services as well as exhaust manifold repair services.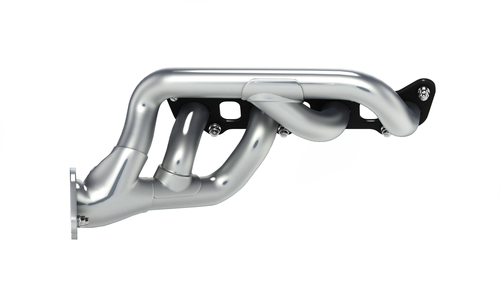 The exhaust manifold on your vehicle is where dangerous gasses exit your vehicle's engine. Because of this important role the manifold plays in your vehicles performance, it is critical that vehicle owners keep their exhaust systems healthy in order to extend both the performance and life of your engine.
The exhaust manifold on your vehicle is attached directly to the cylinder heads in your engine and acts as a funnel for the gas from your car's multiple cylinders as it exits into the single pipe that leads to your vehicle's catalytic converter. Typically constructed of stainless steel tubing or cast iron, the exhaust manifold is exposed to some of the highest levels of heat generated in the engine. There are some exhaust manifolds that are ceramic coated on the inside, outside or both, for higher heat performance based engines.
Here at Rivergate Muffler & Auto Repair our superior technicians and specialists, using only state of the art equipment and techniques, are committed and dedicated to providing all our Middle Tennessee clients with leading edge exhaust manifold repair services at very affordable prices and in timelines that meet with your individual schedules.
Time for Service?
Exhaust manifolds can, over time, either crack or break. When this occurs, heat issues within your exhaust present a serious problem. Exhaust leaking from your manifold can potentially cause damage to other plastic and rubber parts of your vehicle's engine. While driving, if you experience a loud noise coming from your engine or notice a drop in your engine's performance, then chances are your exhaust manifold is the cause of the problem. If there is a problem with your manifold rest assured your check engine light will come on to alert you to have repairs performed.
Should any of these scenarios occur, then don't hesitate and don't fret. Give a shout out to the highly skilled and experienced specialists here at Rivergate Muffler & Auto Repair today and let our industry professionals deliver both quality products and services for all your exhaust manifold and catalytic converter needs. Contact us and call the next time you're in Madison or Nashville, TN and need work on your exhaust system.