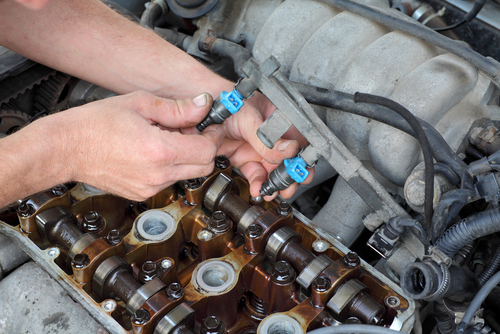 The fuel system is responsible for much of your vehicle's performance and emissions – two of the most important functions, both personally and environmentally. That's why it's important that your fuel system and its components be maintained regularly and inspected at the first sign of trouble.
From delivering fuel from the tank to the fuel injectors and sending the fuel through a filter for cleaning, to regulating pressure within the fuel system, and proper operation of the pump and injectors for optimal performance, there are many different issues within the fuel system that often need to be addressed address.
Our Fuel System Services include inspection, testing, maintenance & replacement of the:
Fuel Filter
Fuel Gauge
Fuel Injection & Intake
Fuel Pressure Regulator
Fuel Pump
Fuel Tank
---
At Rivergate Muffler & Auto Repair, we provide a full range of automotive fuel systems testing, maintenance and repair services. We pride ourselves on bringing you excellent automotive care at affordable prices. Why pay astronomical dealership fees if you don't have to? Rivergate Muffler & Auto Repair can take care of all your automotive maintenance, diagnostic and repair needs. To schedule an appointment for your fuel system, heating system, or radiator the next time you're in Madison or Nashville, TN, contact us and call (615) 851-2702.