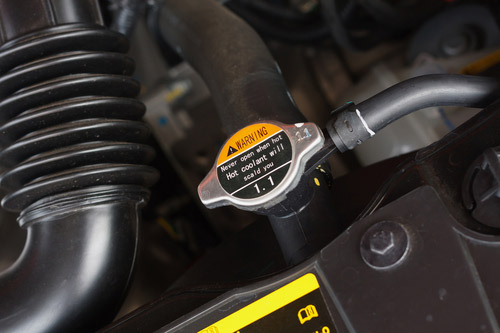 If you're in Madison, TN and your car's cooling system is in need of repair, look no further than Rivergate Muffler & Auto Repair. Our experienced technicians specialize in diagnosing and repairing cooling system issues in all types of vehicles.
Your car's cooling system is responsible for regulating its temperature, and a malfunctioning cooling system can lead to engine damage and reduced fuel efficiency. That's why it's important to have any cooling system issues addressed as soon as possible.
Our team offers a range of cooling system repair services to keep your vehicle running smoothly. Our services include:
Cooling system diagnosis and repair
Radiator replacement
Water pump replacement
Thermostat replacement
Coolant flush and refill
Pressure testing for leaks
We use the latest diagnostic equipment and tools to quickly identify the root cause of your cooling system issues. From there, we work to repair the issue in a timely and efficient manner to get you back on the road as soon as possible.
At Rivergate Muffler & Auto Repair, we pride ourselves on providing high-quality service and transparent communication with our customers. We will never perform repairs without your approval or try to upsell unnecessary services.
Don't let a malfunctioning cooling system lead to more serious issues with your vehicle. Contact us today to schedule an appointment with one of our experienced technicians and get your cooling system repaired quickly and effectively.