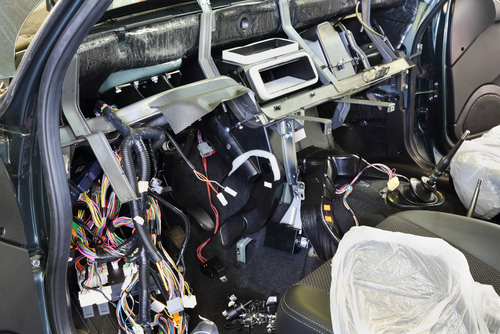 If you're looking for high-quality automotive electrical repair services in Madison, TN, you've come to the right place. At Rivergate Muffler & Auto Repair, we specialize in diagnosing and repairing electrical problems in all types of vehicles, including cars, trucks, and SUVs.
Our team of experienced technicians has the skills and expertise to quickly identify and fix any electrical issue your vehicle may be experiencing. We use state-of-the-art diagnostic equipment and tools to ensure that your repairs are done correctly and efficiently the first time around.
We understand that electrical problems can be frustrating and inconvenient, which is why we strive to provide fast, reliable service that gets you back on the road as soon as possible. We offer a wide range of automotive electrical repair services, including:
Battery replacement
Alternator replacement
Starter repair and replacement
Wiring and electrical system diagnosis and repair
Lighting system repair and replacement
Ignition system repair and replacement
Power window and door lock repair
Whether you're dealing with a dead battery, a malfunctioning alternator, or a complex electrical issue, our team has the skills and knowledge to get your vehicle running smoothly again. Don't let electrical problems keep you off the road – contact us today to schedule an appointment with one of our experienced technicians.