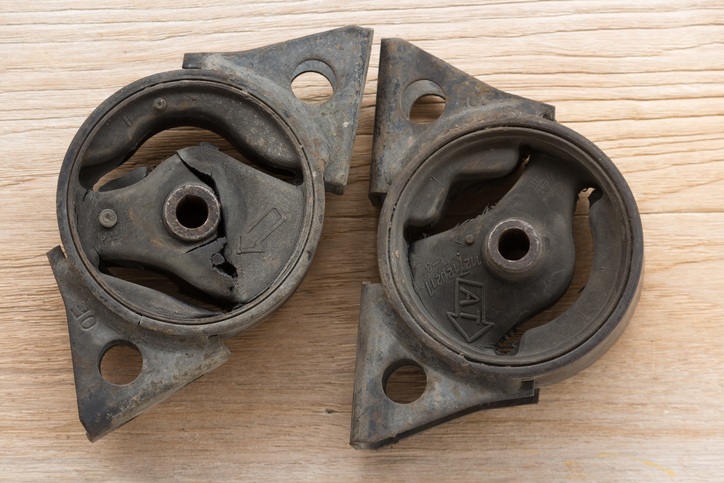 September 3, 2020 5:33 pm
Leave your thoughts
Do your motor and transmission mounts need to be replaced in Madison, TN? Motor mounts are vehicle components that attach your engine and transmission to your automobile's subframe, reducing the engine's vibrations and absorbing the shock. The simplest motor mounts are two pieces of metal with rubber, fluid or other shock absorbers between them.
As with all vehicle parts, eventually your motor mounts will deteriorate, making them less effective at shielding you from engine vibrations. Here's how to tell it's time to replace your motor mounts, and why it's so important.
Why motor mounts fail
Age, wear and tear: Over time, your motor mounts will eventually succumb to wear and tear. Rubber eventually wears out and cracks, allowing any fluid inside the mounts to leak out.
Flawed installation: If your motor mount wasn't perfectly installed, it'll fail significantly faster than properly-installed mounts with normal wear and tear. Always take your vehicle to an ASE-certified mechanic.
Defective mounts: Occasionally, motor mounts may come with manufacturer's defects. Ask whether the warranty covers their failure.
Accidents: If you've been in an accident, it may have damaged your alignment and the motor mounts. Have a reputable mechanic check your car over thoroughly before driving again.
Reckless driving: Manual transmissions are fun to drive, but if you're shifting, braking and revving the engine with abandon, you will over-stress your mounts.
Signs it's time to replace your vehicle's mounts
Excessive engine noise: When your engine starts making more noise than usual, take it in for repairs. Knocking and clanking sounds can be from a variety of causes, including mounts.
Bad vibrations: Since your mounts absorb the engine vibrations, feeling your car shake is a telltale sign that the mounts may be giving out.
Broken hoses and belts: Your mounts help align your engine, and even the slightest damage can inordinately stress your hoses and belts.
Misalignment or sagging: Look under your hood—is your engine sagging on one or both sides? That's a sign of a broken mount—get it repaired immediately, as your engine needs the support.
Why motor mounts should be replaced in Madison, TN
Your engine depends on motor mounts to support its position in the frame. If a motor mount gives out suddenly, your engine will either sag on one side or lack the proper support to power your car. That's why it's so important to keep up with your motor mount maintenance—most people don't think about them as something that can go wrong, but the resulting damage to your engine can be quite costly.
Finally, since your mounts absorb engine vibrations, failing mounts can make your car a lot less pleasant to drive. This should be reason enough to have them fixed or replaced.
When you notice signs of your engine mounts failing, it's time to take your car to a reputable repair shop for attention. Rivergate Muffler & Auto Repair can help. Our ASE-certified mechanics will make sure any necessary repairs or replacements are made so you can drive safely. Call us today to get started.
Categorised in: Auto Repair Shop
This post was written by Writer