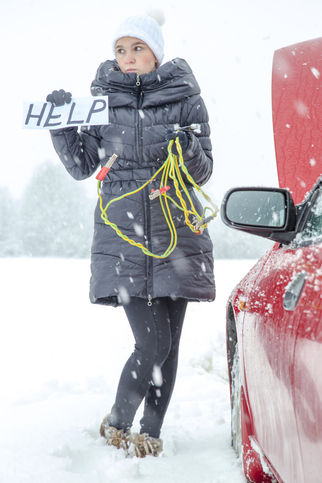 September 17, 2020 5:34 pm
Leave your thoughts
Autumn is almost here, which means it's a smart time to get your car's battery tested. Testing your car battery before winter in Madison, TN is the best way to ensure that you won't wake up on an icy morning with a dead battery and no way to get to work—or find yourself stranded in the middle of miserable weather.
Most car batteries last about three to five years, depending on how well you care for them, how often you drive and what kind of weather conditions they've been exposed to. If your battery is due to be replaced, autumn is a great time to get it done—car batteries have a tougher job in the wintertime. If your battery is already at the end of its lifespan, even starting your car on a cold day can cause battery failure.
Get ready for winter
Cold weather makes your battery's job a lot tougher, so routine testing and maintenance is important. Here's why your car battery should be tested in the fall in Madison, TN:
It's harder to warm up: Your car's battery depends on chemical reactions to create and hold a charge. The colder the weather, the harder it is for that chemical reaction to occur. Conversely, the hotter the weather (to a certain extent), the easier it is for the battery to charge and stay charged. One way to combat this is to keep your vehicle sheltered during the colder months.
Your car needs more power to start: When the temperature drops, all the fluids in your car thicken—especially the oil. Therefore, the battery needs to use more power to start the engine, warm it up and move the thickened oil. If your battery is more than three years old, it can be particularly draining.
Heater use and other features drain power: There's nothing like going from frosty outdoor temperatures into a nice warm car—but your heater, lights, electronics and more are drains on the battery. Make sure to disconnect all devices and turn your heat and lights off before you start your engine.
When you regularly test and maintain your battery, you're much less likely to be surprised by a failure. This is especially important now that people have been driving less and staying home more, due to the COVID-19 pandemic. If you've parked your car for weeks or months at a time, taking your car in for an inspection and maintenance is crucial—and not just because your battery might be having a tough time holding a charge.
Keeping your battery tested and charged is also a safety issue. The days are getting shorter, and no one wants to be stranded on the side of the road in the dark.
For help testing your car battery before the winter weather arrives in Madison, TN, call Rivergate Muffler & Auto Repair today. We've been serving area drivers for nearly 40 years and are prepared to handle a full range of issues with your vehicle. We look forward to assisting you!
Categorised in: Batteries
This post was written by Writer