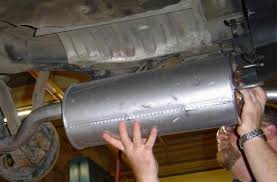 July 1, 2016 1:54 am
Summer is here and you may have already taken some time off work so you can hit the road. Before you get started on that road trip, have your car checked out by your local mechanic in Tennessee for the following repair concerns.
Check the Battery and Electrical System
Excessive engine and outdoor heat can cause the fluid inside of your vehicle's battery to dry up and cause the battery to malfunction.  If there is an issue with your vehicle's alternator or an electrical problem, it could also prematurely drain your battery and interfere with its ability to hold a charge. In order for your car battery to hold the proper charge, you need to have it and your car's electrical system inspected. If your battery terminals are dirty, ask your mechanic to clean them.
Maintain Proper Tire Pressure
Check your tires often because the summer heat can shorten their lifespan. The best time to check the pressure is during the morning and in the late evening when the temperature outside is cooler. Heat causes the air inside of tires to expand and can give you an improper reading. Don't forget to have your tires inspected and rotated as needed as well.
Check and Top-off Coolant
Your engine gets extremely hot and the summer can be extremely brutal to your vehicle's cooling system. Make sure your radiator is always filled with the right mix of coolant. Ideally, a mix of 50 percent water and 50 percent coolant works for most vehicles. However, you should always check your owner's manual to be sure or you can simply ask your mechanic to inspect your coolant to ensure that you have the right kind and levels.
Bring your vehicle into Rivergate Muffler Complete Auto Repair for a complete inspection before your next trip. Remember, it's important for you to treat your vehicle right so that it continues to perform when you need it.
Categorised in: Blog
This post was written by RivergateMuffler