May 6, 2016 5:30 pm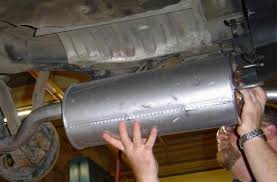 One common trend that seems to be on the rise when it gets warm outside hit and runs. This type of fender bender has the potential to damage so much more than just your precious vehicle. Although, they can be deadly occurrences, our focus for this post is mainly on the type that leave cosmetic and mechanical damage to your car. You need to know where to go for  hit and run repairs in Nashville.
It is required in most states to have a minimum level of auto insurance coverage in order to maintain the legal right to drive on the road. However, for one reason or another, many individuals choose to ignore that responsibility and drive anyway. There are also motorists who tend to drive while inebriated and while they are distracted. No matter the reason for hit and run accidents, no one can dispute how challenging and frustrating it can be to be the victim of one.
You work hard for your vehicle and have kept up with all of the necessary auto repairs in Nashville to ensure that your vehicle functions and looks just right. After a hit and run accident, you are stuck dealing with the aftermath of someone else negligence. In many cases, even if you are properly or fully insured, you still have to get your vehicle to an auto mechanic who can diagnose it and give it the hit and run repairs it needs to restore it to its previous pristine condition.
Even though you can't predict when you may be involved in this type of incident, it does help if you know which auto repair facility in Nashville you can depend on for all of your vehicle repair needs. Do not wait until you are stuck in the situation before you start to look for a great mechanic. Look now while you are of sound mind and have the time and freedom to do so.
Anyone can go to any mechanic around town to get their vehicle worked on. However, to ensure your vehicle is good hands and receiving the care and service it requires, be selective about your choice of repair shop. Do not entrust your vehicle to just anyone. A properly licensed, experienced and caring auto repair shop is one you can rely on for all of your repair needs, including mechanical damage that you might incur from car accidents.
Whether you live in Nashville, in a surrounding area or are simply visiting, don't hesitate to bring your car to Rivergate Muffler & Complete Auto Care. for hit and run repairs. Give us a call today at (615) 502-0323, we'd love to hear from you. Click here to check out our latest auto repair offer.
Categorised in: Blog
This post was written by RivergateMuffler