April 8, 2016 3:57 pm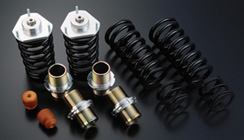 No one likes being involved in car accidents. Even though they are preventable, some are not so avoidable. Major car accidents often result in extensive collision and comprehensive damage and injuries, they are not something that should be ignored if everyone who is involved is able to walk away unharmed. Small time fender benders can also result in expensive auto repairs in the future. Even though you may not notice any signs of a crash on your vehicle's exterior, that doesn't mean that the impact hasn't caused damage underneath the hood. It is always a good idea to take your vehicle into a repair shop in Nashville after any type of car accident.
You've seen those cars on the road where the headlight and bumper are missing or the rear end is all smashed up. Many of the people who own those vehicles drive them in that condition because they didn't have sufficient auto coverage or they don't want to spend the money to get them fixed. While fenders benders can result in unexpected auto repair expenses, neglecting to have your vehicle inspected immediately after an accident can make it unsafe and troublesome to drive.
Often times, the damage that occurs under the hood results in leaks. It is very common to overlook small leaks or to brush them off as nothing major because you are able to keep your fluids topped off. However, it is not normal or a good idea to drive a vehicle in which you constantly have to pour antifreeze, oil, power steering fluid or even transmission fluid into. Do yourself and get your vehicle serviced. Any minor repair issues that exist should be repaired right away to keep them from becoming bigger and more expensive repair concerns in the future.
Keeping your vehicle in good operating condition means having it inspected periodically by certified auto mechanics. Take it into a repair shop in Nashville that you trust. It also means keeping it properly insured to minimize your out of pocket expenses if you are ever involved in a fender bender with another driver or a garbage can. While you can't predict if and when you'll be involved in car wreck, you can minimize the effects of the situation by taking preventative repair action.
When in doubt about your vehicle's health, bring your vehicle to Rivergate Muffler & Complete Auto Care. Contact us at (615) 502-0323 today.
Categorised in: Blog
This post was written by RivergateMuffler