April 22, 2016 5:24 pm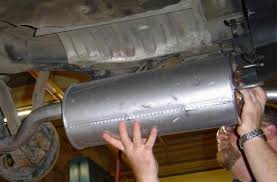 Are you looking for a way to improve your vehicle's reliability and efficiency? Did you know that keeping up with your car's maintenance needs can increase your car's safety? Here are some Tennessee car maintenance tips every vehicle owner should know.
Check all Fluids and Hoses at Every Oil Change
Even if you are having a local mechanic take care of your oil changes, make sure that all fluids and hoses are checked. They should be visually inspected to ensure they are in good condition for optimal performance. Any fluids that are on the low side should be topped off. Hoses that are rusted, broken, cracked or damaged should be replaced, along with the right corresponding screws, clamps and attachments.
Timing Belt Replacement
If it has been some time since your timing belt has been changed, get it inspected. Most auto mechanics in Tennessee recommend timing belt replacement every 60,000 to 90,000 miles or as often as it is recommended in your car owner's manual. Not having this component replaced in a timely manner can result in serious and expensive engine repairs later on down the line.
Steering and Suspension System Inspection
Every year, don't forget to have the steering and suspension system inspected. With road conditions constantly changing, it's not uncommon for repair issues to plague the struts and shocks. These components can affect our ride's drivability and lead to other repair issues in the future.
Have the Heating and Cooling System Repaired
Don't wait until you are not able to use your heat or air conditioning before you take your vehicle in to be serviced. The heating and cooling system helps to provide optimal comfort for the vehicle's inhabitants. When it is malfunctioning, you may have trouble defrosting your windows.
Skipping Tune-Ups
Not having tune-ups performed regularly can result in your vehicle losing its fuel economy and performance efficiency. It will also give off higher emissions and deliver less power.
For more car maintenance tips to improve your vehicle's performance and safety, check out our blog. Feel free to visit Rivergate Muffler & Complete Auto Care during our hours of operation or give us a call at (615) 502-0323 for an appointment.
Categorised in: Blog
This post was written by RivergateMuffler