March 8, 2016 7:22 pm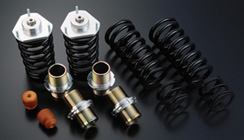 Spring is finally on its way. Although you may be anticipating finally being able to drive your car without any snow on the ground, that doesn't mean you should begin to fall back on your car repairs and maintenance needs.
The winter season can be unusually harsh on cars and chances are, there are some concerns that are plaguing your vehicle that you should have checked out. Instead of waiting until your vehicle overheats, fails to start or starts to exhibit the signs of some kind of mechanical failure, now is a good time for you to start asking where is a good auto shop near me that I can bring my vehicle to for service?
In Nashville, Tennessee, the spring weather often feels like summer. That's usually the time of year when you may feel inclined to miss a few days of work and hit the road to travel. Getting your vehicle serviced now can easily save you a lot of money. With the way things are in today's economy, every dime saved is a dollar that can be well spent elsewhere.
If there are weird noises coming from under the hood, get your car checked. This may prevent you from losing your vehicle's engine which can be very expensive to repair/replace.
Pay attention to the gauges on your dashboard. If any are illuminated, find out why. An oil light could indicate low oil pressure, which can make your vehicle unsafe and unreliable to drive.
If you hear squealing or feel grinding from your brakes, get them replaced as soon as possible. Driving around on bad brakes or rotors is a serious safety issue that could put your passengers, you and the lives of other motorists at risk for injury or death.
Treat your vehicle right, no matter how old or new it is. It doesn't matter if it's your daily driver or not, the more effort you put into maintaining it can save you literally hundreds, or in some cases, thousands of dollars each year.
Rivergate Muffler & Complete Auto Care offers affordable and quality car repairs and auto service to anyone in the Middle Tennessee area. Give us a call today at (615) 502-0323 to learn more about our services or stop by at your earliest convenience.
Categorised in: Blog
This post was written by RivergateMuffler