February 23, 2016 7:20 pm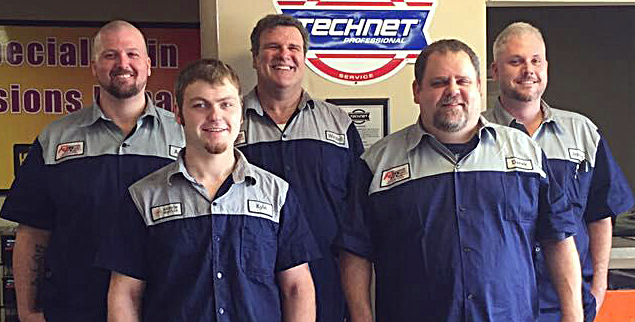 Unlike many auto parts, struts and shocks do not need to be replaced every so many miles, but that doesn't mean that they won't go bad. Your car's shocks and struts are vital to its drivability. Each time you drive over a bump or dip in the road, your vehicle's shocks and struts are the components that keep your vehicle from bouncing around and moving too much. It is imperative that you replace these components every so often to prevent complete mechanical failure.
Knowing what symptoms are indicative that these components have worn out can help to keep you and your passengers safe. Here are some signs that it is time for you to start searching for an auto repair shop near you in Madison, TN for struts and shocks repair.
Vehicle Won't Stop Bouncing or Shaking
Car bounces nonstop every time you stop or roll over dips and bumps in the road. The coils that are in your vehicle's suspension system may come with shocks or struts. If your car has shocks, the coils that are attached between the wheels and struts help to prevent your vehicle from bouncing while driving. If your vehicle has struts, then your vehicle relies on shock absorbers and coils to keep it from moving around too much when you drive over bumps in the road.
Vehicle Does Not Remain Level and Steady
When you drive, pay close attention to how level your vehicle stays. Does its nose dip when you hit a bump or when you apply the brake? Does the back end of it sit lower than the front end when it is park? Does the back end of your vehicle take a dive south when you accelerate? If your answer is yes to any of those questions, then there is a good chance your struts or shocks need to be replaced.
For more advice on how to recognize when your struts and shocks are going bad or for other auto advice, contact the auto mechanic experts at Rivergate Muffler & Complete Auto Care. Call (615) 502-0323 or stop on by our auto repair shop in Madison, Tennessee. We proudly service all vehicles in the Middle Tennessee area.
Categorised in: Blog
This post was written by RivergateMuffler