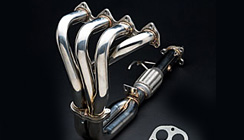 November 4, 2015 5:40 pm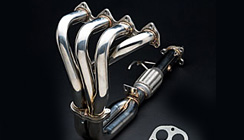 Guess what? It's the time of year where there are more people on the road than usual. Many of them are getting ready to travel so they can spend time with their family and friends, others are simply going about their normal routine. Whether you are on your way to spend some time with loved ones, shopping, or on your way to work, don't forget to remind yourself to bring your vehicle into an auto shop near me for an inspection, maintenance, and some auto repairs.
Treat Your Car Right and It Will Return the Favor
With all of the people who are going to be on the road, having your vehicle serviced before going anywhere, especially before the snow hits the ground, is one of the best ways you can protect yourself and others this holiday season. It's not always possible to know how healthy your car is by just relying on the check engine light. Besides, taking your ride to a car mechanic for routine maintenance and small auto repairs can help to keep it in peak operating condition. It will also be more fuel efficient and save you a lot of cash in the process.
Don't Take Chances With Winter Road Conditions
Another good reason to go to an auto service is that winter road conditions aren't very nice to the undercarriage of your vehicle. All of the dirt, debris, rock, and salt that you drive over can cause the parts under your vehicle to rust and erode away. While rust is something that often happens as a vehicle ages, the corrosion that follows can interfere with your vehicle's drivability.
Muffler Repairs Before Traveling During the Holidays
One prime indicator there is damage underneath your ride is your car's muffler. A noisy muffler is a sign that your vehicle's exhaust system needs some tlc. If you don't want everyone on the block to know when you are coming and going, you need to visit your local muffler shop sooner than later. Besides, the mechanics that repair your muffler are doing you a favor by restoring some of your vehicle's fuel economy and emissions compliance.
Give Rivergate Muffler Complete Auto Repair a call today at (615) 502-0323 to make an appointment for us to service your vehicle. Or stop on by when it is convenient to you. Our certified auto mechanics are the best and will go the extra mile to ensure your vehicle operates and drives just right.
Categorised in: Blog
This post was written by RivergateMuffler