August 26, 2021 4:57 pm
Leave your thoughts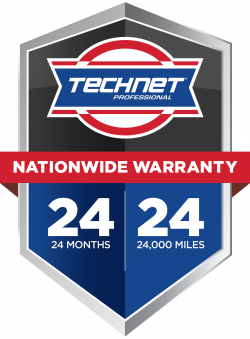 When your car or truck needs repairs, the main concern is often just getting back on the road as soon as possible. But wouldn't it be great to know that your auto maintenance and repairs are covered by a two-year warranty that is good at thousands of auto shops around the country?
That's what service at a TechNet auto shop can provide.
What is TechNet?
TechNet is a group of auto maintenance and repair shops across North America—more than 12,000 shops, actually—that are backed by a consistent warranty, roadside assistance and road hazard protection plan. Each of these shops is owned and operated by local professionals who care about customer service and the community of people that they serve. Properly trained staff, quality parts and excellent customer service are all priorities of TechNet auto shops.
Benefits of TechNet warranty
One of the more valuable aspects of having your auto repair and auto maintenance at a TechNet auto shop is the TechNet Nationwide Warranty. This warranty provides coverage for at least 24 months or 24,000 miles after your service, no matter where you and your vehicle may be.
There are many types of services covered under this warranty. From minor repairs to big jobs like clutch repair and replacement, with a TechNet service, you will have peace of mind knowing that the repair will be covered for at least two years.
Many necessary services that apply to all vehicles are covered under this warranty. For example, every car will need work done on the brakes at some point, and it's covered under TechNet. Cars that need a hybrid battery replacement will have this service covered as well. And even services that just make it more comfortable to drive your car, like services for air-conditioning and climate control systems, are covered.
Also included are services for the fuel system, ignition system, electrical system, emission control system, starting and charging system, steering/suspension system, exhaust system, engine cooling system, electronic engine management system (as well as other on-board computer systems), engine performance services and other minor repairs.
To take advantage of this warranty, if you have a claim, you simply need to bring your vehicle to the original service center. If you're not reasonably able to (for instance, you have moved out of the area), one phone call is all it takes to get directed to the nearest TechNet shop to fulfill the warranty.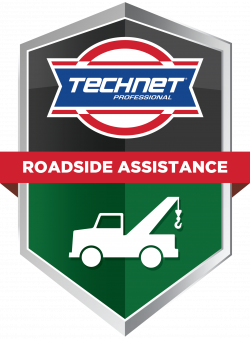 The fine print
Of course, with every warranty, there is bound to be some fine print. This is mostly here to clear up any ambiguity that may arise about repair work down the road. For example, this warranty doesn't apply if the vehicle is found to have been damaged by abnormal use, neglect, misuse, accident or alteration (outside of the repair facility). The auto shop employees or owner, no matter how caring and helpful they may be, are not allowed to modify the terms of this warranty.
When you need auto maintenance or repair that's backed by a TechNet Nationwide Warranty, contact Rivergate Muffler & Auto Repair today.
Categorised in: TechNet
This post was written by Writer