July 1, 2021 6:48 pm
Leave your thoughts
In every industry, there are products that are similar but have distinct differences. For those who are not familiar with the industry, they may seem the same. However, for those who work with these products every day, there are clear distinctions that are crucial to proper application of the product. In auto repair services in Nashville, TN, freon is one of these products.
For safe and accurate use of freon, auto repair shops must understand the difference between R-134a and HFO-1234yf freon. Here's what you need to know.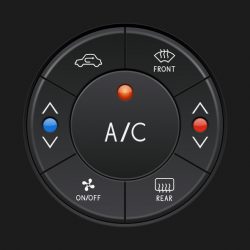 R-134a freon
Also referred to as HFC-134a, this freon is a hydrofluorocarbon (HFC) refrigerant. This chemical compound includes carbon, fluorine and hydrogen atoms. These atoms are connected by single bonds.
HFO-1234yf freon
This product is a hydrofluoro-olefin (HFO) refrigerant. It is made up of the same types of atoms as HFC refrigerant, but the atoms have at least one double bond, making its properties unique from freon R-134a.
Environmental standards
For practical application, the main difference between these two types of freons is their environmental impact. HFO-1234yf features low global warming potential. Because of this quality, it meets the European Union's Mobile Air Conditioning Directive that is designed to reduce the impact of automotive air conditioning on the climate. Because it has similar qualities to R-134a, this type of freon can be substituted into existing R-134a systems without requiring much modification to the system.
Special handling
Due to its chemical composition, HFO-1234yf does not require the special handling that R-134a requires. However, HFO-1234yf is mildly flammable, so care must be taken to avoid exposure to ignition sources.
Which freon is right for your vehicle?
It's important to follow manufacturer guidelines when choosing a freon for your vehicle. Using the wrong type of freon can be detrimental to your vehicle's performance. Consult with the experts at your trusted auto repair service provider in Nashville, TN to confirm which type is best for your application.
Expert installation
Any freon should be handled carefully and stored appropriately, as well as used properly. This requires training and experience. The best option is to take your vehicle to an auto repair shop in Nashville, TN for any repairs that involve freon. The experts there understand the difference between different freon products and can choose the best one for your vehicle. They have the training, tools and experience to safely and efficiently handle your vehicle's AC system.
Get expert input
If you have additional questions about R-134a and HFO-1234yf freon or need other information about auto repair services in Nashville, TN, contact the team at Rivergate Muffler & Auto Repair. We have the best in certified mechanics who offer reliable repairs on automotive air conditioning systems, engines, transmissions, electrical systems and more. Call or come in for auto repair or performance enhancements. Our expert mechanics will make sure you are in good hands, and will not only get you back on the road, but will also add a few more horses under the hood. Reach us today at 615-851-2702.
Categorised in: Refrigerant
This post was written by Writer