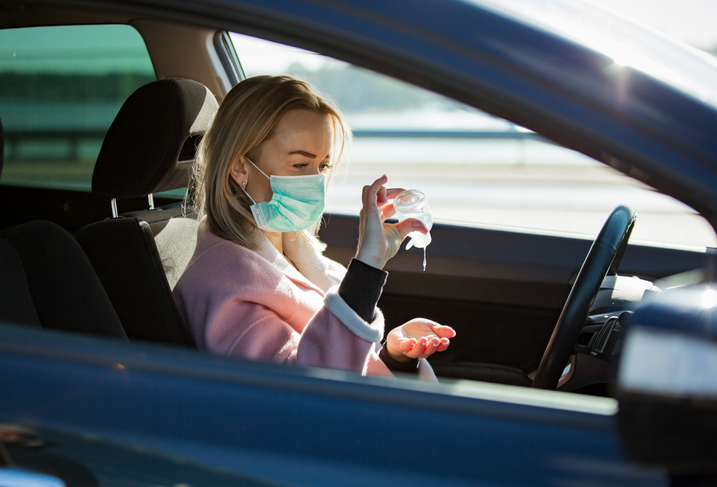 March 9, 2021 3:39 am
Leave your thoughts
A lot of people have reduced their commuting and traveling since the beginning of the COVID-19 pandemic, but that doesn't mean car maintenance isn't still necessary. However, because of how much has happened in the last year, a lot of drivers have simply forgotten to stay on top of car maintenance and repair during COVID-19, which has resulted in a lot of mechanical problems for drivers. Dealing with major issues can be very expensive, so it's always best to invest in preventative maintenance and repair during COVID-19 and beyond.
Maintaining cars during COVID-19
There are a lot of things to keep in mind when it comes to car maintenance and repair during the COVID-19 pandemic. Here are some tips to help keep your car performing as safely, effectively and efficiently as possible while navigating these challenging times:
Check tires: Tires are in constant contact with the road, and even a small problem with them can pose a serious safety risk. With that in mind, it's very important to check your tires on a regular basis to make sure they're in good condition. If you notice any signs of defects or damage, bring your car to a mechanic as soon as possible to have the tires inspected and repaired or replaced if necessary.
Test the battery: Over the winter months, it's normal for cold temperatures to take a toll on car batteries. It's a good idea to test the battery to make sure it has enough charge to support the ignition system to get the engine up and running every day. Vehicle owners should also check for signs of corrosion around the battery connections. If there are any issues with the car battery, get an inspection from a mechanic to get to the bottom of the problem.
Top off and change fluids: There are a lot of different fluids that keep vehicles running smoothly. Brake fluid, power steering fluid, windshield washer fluid, engine oil, coolant and transmission fluid are all very important to your car's operation, so it's important to get these fluids checked, topped off and changed for proper car maintenance and repair during COVID-19.
Check for body damage: If your car has been sitting idle for a while, there might be some damage to the body or undercarriage from exposure to the elements. Check your car for signs of rust, chipping paint, dents or other damage to the body. If you're concerned about future damage to your car's body, make sure to keep it parked in a covered area or cover it with a protective tarp to shield it from the elements if possible.
Schedule car repair during a pandemic in Madison, TN
If you're looking for professional car repair during the COVID-19 pandemic in Madison, TN, the team at Rivergate Muffler & Auto Repair is here to help. Our auto repair shop has been serving customers since 1982. Over that time, we have developed a reputation for the quality of our services and the professionalism of our team of certified and experienced mechanics. If you have questions about the services we offer, or you have concerns about your car's operation, stop by or give us a call for an appointment today.
Categorised in: Auto Maintenance
This post was written by Writer