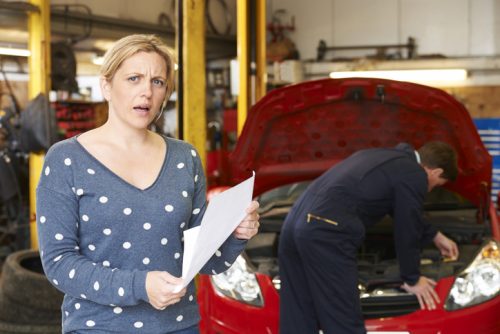 May 22, 2020 11:06 pm
Leave your thoughts
Inspecting used cars in Madison, TN before making a purchase is the single most important thing you can do to ensure a successful purchase of a used vehicle. Many used cars don't have the same kind of warranty brand-new vehicles do, making it important to find out if there are any issues before you hand your money over.
When people don't insist on an inspection first, there are usually three distinct reasons: they're afraid the seller won't agree, they don't know that inspections are available or they don't want to spend the money. However, if the seller doesn't agree, that's a good sign that there's something they're not being forthcoming about.
The importance of a pre-purchase inspection
Even if you've test driven the car around the neighborhood and popped the hood, that's probably not enough to determine whether you're getting a good deal. Here are some additional benefits you can enjoy with a pre-purchase inspection:
Go over different kinds of terrain: Your professional inspection will ideally take your car over multiple types of terrain, including hills and on the highway. The more information the mechanic has about how the car operates, the better—you'll find out how the car responds to turns, potholes and more.
Get results from someone you trust: Having a neutral third party perform your inspection is beneficial to both you and the seller. The seller will have proof that their car is as good as they claim, and the buyer won't get any nasty surprises after the sale.
Low cost, high value: Usually pre-purchase inspections are in the $100 to $200 range, and cover at least 100 different areas of concern. This includes previous shoddy repair work, frame damage, mechanical and electrical problems, rust, fluid leaks and more. It's a wise investment—for relatively little money, you can rest assured that your purchase is a good one, or save thousands if it's not.
Allows you to buy from a distance: More people than ever are buying cars online, whether from Craigslist and Nextdoor or from dealerships. If you need to have a car waiting for you at a new location, this helps you trust that your purchase is a good one without having seen the car in person.
In short, getting a pre-purchase inspection is important for saving you time and money down the road, as well as providing the reassurance that your seller is honest and you're getting a good deal. Always use a trusted ASE-certified mechanic for best results.
Inspecting used cars before purchase in Madison, TN
Let the experts at Rivergate Muffler & Auto Repair inspect your potential used car purchase before you buy. Our ASE-certified mechanics can help you avoid unpleasant surprises and make sure your investment is a good one. Don't just take the word of the seller, no matter how well you know them—plus, you might be able to score a better deal if there are minor issues with the car. Call us today to make an appointment for your car inspection.
Categorised in: Used Car Inspections
This post was written by Writer