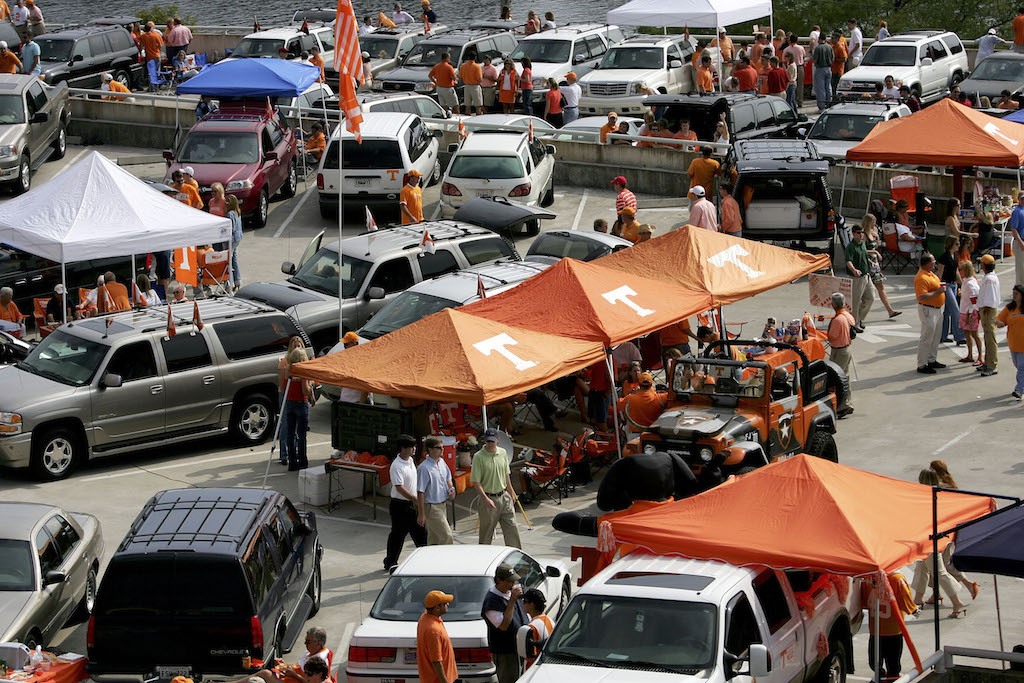 September 25, 2019 12:06 am
Leave your thoughts
Fall weather is in the air, and that can only mean one thing: it's football season! If you're going to a game this year—whether it's college or NFL—you'll want to set up a tailgate outside of the stadium before kickoff. Tailgates are a great way to spend time with friends and family while enjoying some juicy burgers and hot dogs.
The only problem with tailgating is that it can be hazardous for all of the cars, trucks and SUVs in the parking lot. With that many vehicles in one area, accidents are bound to happen. Luckily for all the tailgaters out there, we're here to help. Continue reading to learn a few car tailgating tips in Madison, TN that'll help ensure your vehicle makes it through this tailgating season unscathed:
Leave plenty of space: With so many cars parked next to one another, plenty of doors will be dinged in the parking lot this season. Don't let that happen to you! Try to leave as much space as you can between your vehicle and the ones next to you to avoid any dents in your door.
Mind the grills: It doesn't matter if it's charcoal or propane, no tailgate is complete without a grill. Keep in mind that grills can be a hazard, especially when they're still hot. Before you fire it up, move your grill a few yards away from your truck to avoid a disaster. While you're at it, be sure your grill isn't near anyone else's vehicle, either. You certainly don't want a lawsuit on your hands after burning someone's car.
Clean up spills: Someone at your tailgate will likely spill beer, soda, ketchup or mustard on your vehicle this season. Don't ignore it and hope that it magically disappears! Leaving any liquid or grease on your car can permanently damage the paint. Wipe every spill up as soon as possible with a damp napkin or paper towel.
Wipe off your feet: Your shoes will surely be sticky and possibly still wet from spilled beer and other liquids. Don't bring that junk into the interior of your car. Instead, keep some sanitary wipes in your car and wipe off your feet before you climb in your vehicle.
Watch out for broken glass: Careless tailgaters may toss their empty beer bottles onto the ground, often shattering them in the process. The last thing you want is to puncture a tire by driving over that broken glass. Be careful while driving through the parking lot, so you don't end up with shards of glass in your tires.
Get an auto tune-up: This one doesn't strictly apply to tailgating, but fall is the perfect time to stop by an truck repair shop for a maintenance check! At Rivergate Muffler & Auto Repair, we can do everything from checking your AC to aligning your tires. Give us a call today to see what we can do for you.
If you follow all of these tips for getting your car ready for tailgating in Madison, TN, then you can rest easy knowing your vehicle is set for kickoff!
Categorised in: Automotive Repair Service
This post was written by Writer