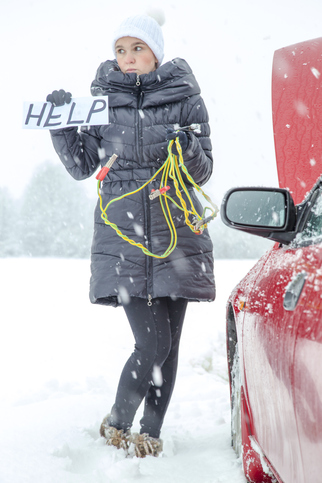 September 11, 2019 12:06 am
Leave your thoughts
The temperatures haven't really started falling yet, but winter will be here soon enough. With winter temperatures come snowy and icy roads and dangerous driving conditions. The best way to combat winter driving conditions is to prepare yourself before hitting the road. Follow these tips for driving in the winter in Madison, TN, and you're sure to be safe while you're out and about this winter:
Replace your tires: How are your tires looking? If the tread is getting a little shallow, you should really consider investing in new ones. Even if the tread looks okay, buying some winter tires will help keep you safe on a snowy and icy road.
Check tire pressure: Regardless of the age or type of your tires, they need to have the right air pressure. Consult your owner's manual to see the proper inflation level, and keep your tires at that level throughout the winter.
Get new wiper blades: After a while, your car's rubber wiper blades get hard and start to crack, thus making them less effective. If it's been a while since you've gotten new ones, it's time to go to the auto shop and buy some. Fresh wiper blades ensure that your windshield will stay clear during a snowstorm.
Add wiper fluid: Going along with the point above, now is a great time to add some more wiper fluid in the reservoir. Be sure to get wiper fluid that's rated for -30 degrees to avoid any freezing this winter.
Clean external cameras: Most newer car models have front, rear and even side cameras. They're really handy when you're trying to park, just so long as they're clean. A dirty camera doesn't help you at all, so wipe them all off with a soft cloth before you leave your house.
Warm up your car before leaving: Before you hop into the car and head to your destination, we recommend turning it on and letting it run for a while. Letting the engine warm up ensures a smoother ride, and the inside of your car will be nice and toasty for you. Now may be a great time to consider getting a remote starter if you don't already have one!
Share your travel plans: If you absolutely have to travel during a snow or ice storm, be sure to tell someone where you're going and when you plan to arrive. That way, someone can call 911 if you slide off the road or get in an accident and haven't reached your destination at the anticipated time.
Keep your gas tank half full: Gas lines can freeze on particularly frigid days. You can prevent that from happening to your car by keeping your gas tank at least half full throughout the winter. Additionally, keeping a full gas tank helps ensure that you can stay warm if you get stuck and need to wait on a tow truck.
The good news for you is that we can help with many of the items mentioned above! Come by Rivergate Muffler & Auto Repair today to learn how our team can assist with winter driving preparation in Madison, TN.
Categorised in: Driving Tips
This post was written by Writer