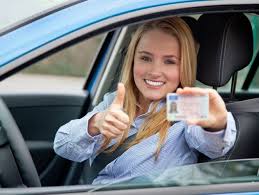 August 30, 2019 12:14 am
Leave your thoughts
We've just about reached the start of a brand-new school year (and some districts have already begun classes), and with the new school year there are going to be many new teen drivers bringing themselves to school for the very first time. After all, summer is the most popular time of year for driver's ed courses.
If you've gone through the educational program and passed your license test, then you've already shown some level of proficiency in driving. However, now that you're going to be driving every day, it's worth reminding yourself of some basic facts about life behind the wheel.
Here are some tips before driving in Madison, TN that new drivers should keep in mind when driving to school this fall:
Take charge of your vehicle: By this we don't just mean that you should take charge over your driving actions while on the road. Keep in mind that you're also in charge of who you let into your vehicle, and the other types of choices you make as a driver. Make good decisions—there are many dangers associated with driving, but if you're smart, you'll be able to avoid them.
Leave space behind other vehicles: This is something you get a feel for over time as you spend more time behind the wheel, but it's important to leave a sufficient amount of space when you're following other vehicles. This gives you enough time to react in the event of a sudden stop or slowdown. A good general rule is the three-second rule—when a car in front of you passes a stationary object, it should take three seconds for you to pass that same object. This isn't always possible in heavy traffic situations, but it's still a good rule to keep in mind.
Seatbelts are crucial: You and everyone else in your vehicle should wear a seatbelt at all times. Whatever "cool points" you get for not wearing a seatbelt suddenly feel pretty meaningless in an accident situation.
Know what to do if you get pulled over: Getting pulled over is a nerve-racking experience for anyone, whether they're a new driver or not. When you see the lights flashing behind you, pull safely to the side of the road when you're able, turn off your car, roll the window down and turn off any music you have playing. Make sure the officer can see your hands at all times, and don't make any sudden movements. Be respectful and avoid escalating the situation.
Maintain reasonable speeds: It's unfortunately not uncommon for new teen drivers to attempt to show off after they get their license by speeding while on the road or by screeching out of their school's parking lot. This is, of course, very unsafe and not good for your vehicle. Maintain reasonable speeds at all times—there's no need to impress anyone. The fact that you've got your license and are driving yourself to school is cool enough.
Use your signal: There are few things that annoy other drivers on the road more than a driver who doesn't use their turn signal. It takes almost no effort and makes the road safer for everyone.
For more information and new driver tips in Madison, TN to take with you this school year, reach out to a mechanic at Rivergate Muffler & Auto Repair today.
Categorised in: Driving Tips
This post was written by Writer