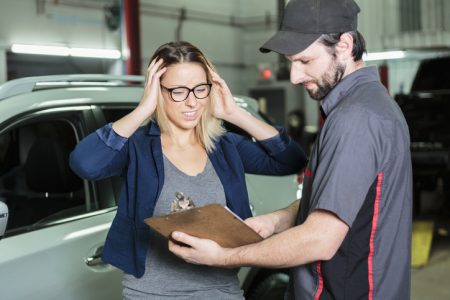 July 3, 2019 9:41 pm
Leave your thoughts
Have you recently come across a used car listing that speaks to you? It can be exciting to find that perfect used car, and then to go and take it for a test drive and realize it's exactly what you want. But before you hand over your cash and drive it home, you should make sure you take it to a shop to have it independently inspected by a trustworthy mechanic in Madison, TN so you know exactly what you're getting yourself into with your new purchase.
Here's a bit of information about the importance of pre-purchase inspections.
Why you should prioritize the inspection
The only circumstance in which you can feel comfortable not having a used car inspected is if you are a mechanic yourself and are capable of fully inspecting the vehicle yourself when you go to give it a test drive. It's absolutely worth it to budget out an inspection so you can protect yourself against a car that could potentially be in need of some expensive repairs. While you can take it to the shop, many mechanics will also be willing to come out and inspect it at the site of the purchase.
The big benefit of an inspection is that it could prevent you from purchasing a car that could cost you some extra hundreds or thousands in repairs in the not-so-distant future. It could reveal some other important wear-and-tear issues or maintenance problems that could help you knock some money off the purchase price. In some cases, the inspection may even reveal that the vehicle was in an accident that didn't show up on the vehicle's report documentation that could potentially compromise its reliability and long-term safety.
Ultimately, purchasing from a private seller is a great way to save yourself a lot of money on a car, but there are also way fewer guarantees about the quality of the vehicle when you do purchase it. Even if you purchase a used car from a dealership, it's still a good idea to have a mechanic give it an inspection before you drive it off the lot. If the seller resists an inspection, then that right there is a good reason to walk away from the sale, because it indicates they have something to hide.
What should the inspection include?
Any pre-purchase inspection for a used car will generally cover the same items. You can expect the mechanic to pay close attention to the engine, the brakes, the fluid levels and condition, the transmission and the lights. They will also inspect the body of the vehicle, looking out for any dents, scratches or signs of rust that may need to be addressed. Finally, while the vehicle is running, the mechanic will listen for any abnormal sounds, and if any do exist, they'll seek to determine where they're coming from.
For more information about the importance of pre-purchase inspections for used cars, contact a trusted mechanic in Madison, TN at Rivergate Muffler & Auto Repair today. We'd be happy to provide the inspection that gives you confidence to proceed with your purchase!
Categorised in: Mechanic
This post was written by Writer