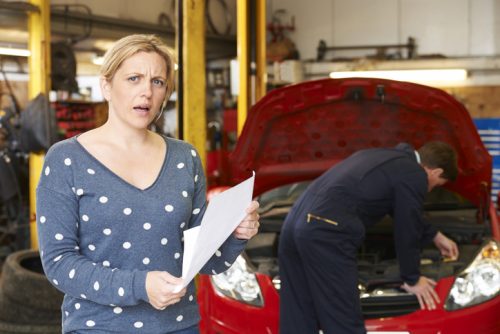 June 19, 2019 9:41 pm
Leave your thoughts
If you've been trying to find some ways to save some money on your auto repair in Madison, TN, it's understandable why you might try to find parts on the cheap to bring in to your mechanic to install for you. This makes sense when you consider just how much of a markup there can often be on vehicle parts, so getting them at a lower rate can help you to save some money, at least in theory.
Ultimately, though, it's a better idea to go with the parts that are provided by the shop. Here are just a few reasons why this is a case.
Shop-provided parts are more likely to have a warranty
This might be the single biggest reason to only use parts provided by your mechanic. Sure, you might find a great deal on a part at another auto parts store, so you bring it along with you to the shop. However, if the part ends up failing, you're going to be the one who's ultimately responsible for those parts, because the shop's warranty won't cover any outside parts.
There are a variety of reasons why this could be the case. Perhaps the shop didn't recommend those parts for your vehicle. Perhaps the shop believes the part to have been made with subpar materials, or believe it wouldn't be a good fit with your car. Whatever the reason, a loss of warranty protection is a big deal, especially if it's for a part that's going to be a significant investment no matter where you purchase it. It's always a good idea to give yourself the warranty to fall back on, and that means going with the parts supplied by your mechanic.
Liability
Going along with this, you'll find that many shop owners will completely turn down jobs involving outside parts, because they could be legally liable in some cases if the part fails and causes an accident that results in serious injuries or property damage. Consider the fact that the shop is their livelihood and a single failed part could jeopardize that, and you can see why they might be hesitant to work with outside parts.
There's a chance you've chosen the wrong part
There are plenty of people who know their cars and how to choose auto parts. But ultimately, if you aren't entirely certain about the kind of part you need, it's best to leave that decision up to a professional. The pros continue to go through ongoing education as professionals that keeps them up to date with the latest in auto parts and technology.
You might not get quality performance
If you find cheap parts elsewhere on the market, there's a decent chance you're not really getting the best part for the job. It's much more likely that you're dealing with quality parts when you go through your mechanic.
For more information about why shop-supplied parts are better than customer-supplied parts, or to schedule an appointment for auto repair in Madison, TN, reach out to Rivergate Muffler & Auto Repair today.
Categorised in: Automotive Repair Service
This post was written by Writer