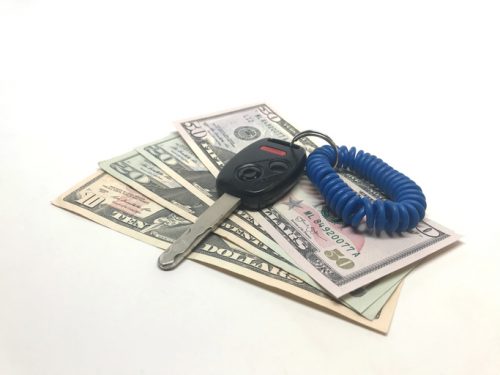 May 1, 2019 11:35 pm
Leave your thoughts
Depending on the kind of car repair you need, it could wind up being a pretty expensive job, one for which you have not budgeted. The average person will spend about $750 per year on maintenance alone—that's not even considering what you'd have to pay for one-time repairs.
It's understandable to get stressed out if your vehicle breaks down. Fortunately, even if you don't have the money to pay out of pocket to get your vehicle fixed, there are still other options available for you to make the payment, including financing. Here's some information about those options from a mechanic in Madison, TN:
Use a credit card: Most auto shops and mechanics will accept payments via credit card. Make sure to use a card that pays cash back or mileage so you can get at least a little bit of benefit back from the purchase. If you don't already have a credit card and you have a high credit score, you can avoid interest by applying for a brand-new card. So long as you pay the balance off before the end of the grace period (typically six to 18 months), you can pay back the balance over that time without having to worry about paying any interest on the repairs. Keep in mind that paying back within the grace period is crucial, as interest rates are then likely to skyrocket after that period expires.
Take out a personal loan: Unsecured personal loans are another reliable option you have for paying for your car repairs. You can take these loans out at banks or credit unions, or can even find online lenders that get you the money you need a little more quickly. These loans have fixed interest rates, meaning your payment will not fluctuate based on the market. The terms of these loans typically spread out over two or three years, allowing you to lower the monthly payments you have to make. However, if you have poor credit, you may find it difficult to take out a personal loan.
Pawn shop or title loans: These types of loans also get you your money fast, and they don't require you to have good credit (in fact, they won't involve credit checks at all). Pawn shop loans require you to leave possessions behind as collateral, and you then forfeit those possessions if you are unable to pay off the loan. A title loan allows you to use the title of your vehicle as collateral.
At Rivergate Muffler & Auto Repair, we are pleased to assist our customers with financing when they need to do so to make their repairs. Financing only adds an additional $40 charge if you're able to repay the loan in 100 days, and approval can happen literally within seconds after the application.
For more information about the financing options you have available to you when you work with a mechanic in Madison, TN for auto repairs, we encourage you to contact Rivergate Muffler & Auto Repair today.
Categorised in: Mechanic
This post was written by Writer