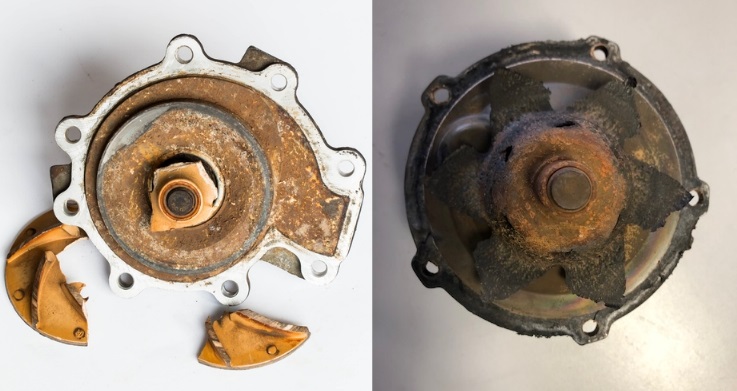 March 1, 2019 11:15 pm
Leave your thoughts
Most car owners are convinced of the importance of regular oil changes, tire rotations and other basic maintenance items. They know the value of these efforts in keeping their cars running smoothly and extending their lifespan. However, many miss the benefits of coolant flushes. When they take their vehicle to an auto mechanic in Madison, TN, they may try to skip this important maintenance task.
Why? Many car owners simply don't understand the importance of coolant flushes. They don't realize that coolant flushes can actually save money in the long run. Without regular coolant flushes, a car can suffer in a variety of ways. If you don't perform this maintenance, your car could experience the following damage.
A Fishy Engine
Have you heard of engine scale? This buildup on the engine is a result of corrosion. The older the car's coolant is, the more it creates corrosion. To prevent engine scale, flush the coolant regularly. If scale is already present, a coolant flush can restore your system's efficiency. This will prevent overheating.
A Clogged Core
Performing a cooling system flush can extend the lifespan of the car's components. Without flushing, corrosion particles build up and begin to clog the radiator and heater core. These clogs can cause your car to overheat. If they get worse, they can ruin your entire radiator or heater core. This repair is typically expensive. To avoid greater cost, simply complete a coolant flush as recommended by your auto mechanic in Madison, TN.
A Pesky Leak
By flushing your coolant system, you are removing the sediment in the coolant. If not removed, this sediment will travel through your system and wear out seals and hoses. The result is leaks in the system, which, of course, are never good. A leak leads to poor performance and can eventually cause the need for major repairs.
A Broken Thermostat
The same sediment that can wreak havoc on your hoses and seals can also damage your thermostat. The particles cause wear and tear on the thermostat components or even get lodged in the thermostat valve. When this happens, your thermostat gets stuck open or shut. This leads to problems with your entire cooling system.
A Pump Problem
Replacing a water pump can be a pricy project. This could be what awaits you if you don't complete regular coolant flushes. The particles in the system begin to erode your water pump impeller. When this becomes ineffective, the coolant is no longer pushed through your engine and radiator, causing a host of problems.
An Easy Solution
Fortunately, it is fairly easy to avoid all of these issues. Partner with your auto mechanic in Madison, TN to perform regular coolant flushes on your vehicle. Your mechanic can recommend the frequency of these flushes based on your vehicle and use. Contact the professionals at Rivergate Muffler & Auto Repair today to schedule your next coolant flush, and enjoy better performance and lifelong savings on maintenance and repairs. Reach out to our team with any questions or to make arrangements for your car-saving coolant flush.
Categorised in: Mechanic
This post was written by Writer