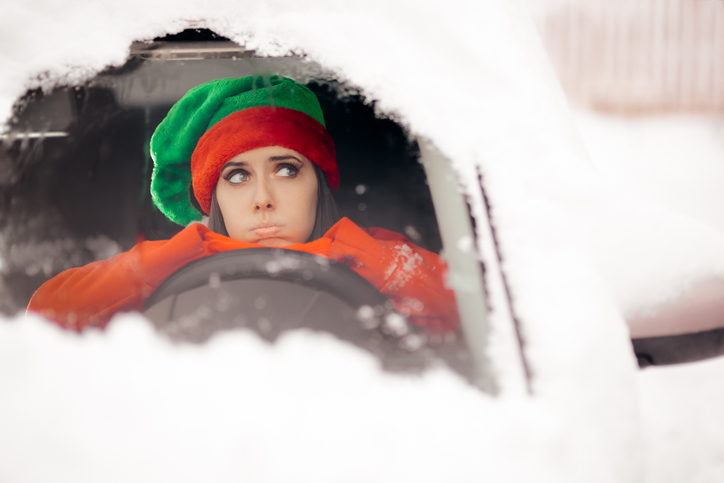 December 17, 2018 6:24 pm
Leave your thoughts
Winter is here, and you know what that means: preparing for low temperatures, snow and ice. One of the most pertinent aspects of winter preparation is getting your car ready for the elements. This information from a mechanic in Madison, TN will teach you what you need to know about winter vehicle preparation:
Exterior: Laying salt and sand on the roads helps melt the snow and provides extra traction for your tires. Unfortunately, those deicers wreak havoc on the exterior of your vehicle. Protect your paint this winter by having it waxed today. Additionally, it's not a bad idea to wash your car frequently throughout the winter—just make sure the temperature is above freezing before you do!
Oil change: You know that changing your oil every few thousand miles is crucial for your engine's overall health, but did you know that you need to replace your oil with motor oil designed for colder temperatures? Visiting a mechanic in Madison, TN to change your oil now ensures better performance throughout the winter, especially on the most frigid days.
Brakes: Your braking system is important throughout the year, but most experts would agree that properly-functioning brakes are even more essential in the winter, when the roads are icy. Have your brakes inspected today to ensure you'll be able to come to a full stop when you need to this winter.
Tires: Needless to say, you won't be able to get from point A to point B this winter if your tires are bald and unfit to handle icy conditions. You might not need to go out and get snow tires (which can be pricy), but you should at least have your tires inspected to ensure there's enough tread for you to safely navigate the roads. Come by today for a quick inspection!
Battery: Summer's heat takes a toll on your battery, but it's often not until the winter months when people find out that their battery is in trouble. We recommend having your battery tested as soon as possible to determine how well it's holding up. We know replacing your battery isn't always cheap, but you'll wish you had replaced it when you go to turn your car on in the morning and it won't start up.
Visibility: It can be tough to see when you're driving at night, and it gets even harder if your windshield wipers aren't working and your headlights are dim. Be sure to swap out your old wipers with new ones for the winter, and also replace your lights if your bulbs are getting old.
Heat: If your vehicle's heating system isn't working properly, that's a real issue—you can't expect to drive around all winter without heat in your car. If you notice that the heat isn't as warm as it should be, or if the airflow is weaker than it used to be, bring your car to a mechanic for an inspection and repair.
If your car isn't quite ready for winter, bring it to your trusted mechanic in Madison, TN. At Rivergate Muffler & Auto Repair, we'll take a look at your car and have it ready to run through the winter in no time at all.
Categorised in: Mechanic
This post was written by Writer