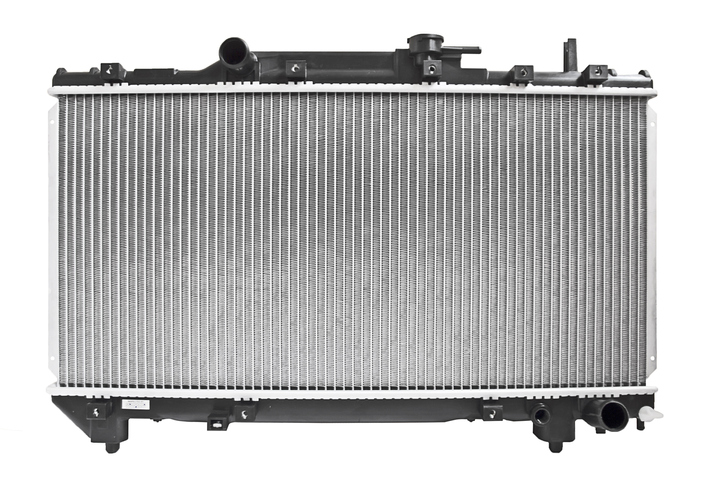 November 2, 2018 9:02 pm
Leave your thoughts
The radiator is an essential part of any engine's cooling system. Without it, it's very easy for the engine to overheat and seize up, causing the car to stop running completely. The engine creates a tremendous amount of heat as it burns fuel and generates friction.
If this heat stays put, it's liable to break the pistons and shut down the engine. The radiator is one part of the cooling system that kicks in to release this heat. All of this means you need a well-functioning radiator to ensure your car's long-term health.
If you want your car to run better than it ever has before, then you need to trust its care and maintenance to an experience auto repair shop in Madison, TN like Rivergate Muffler & Auto Repair. We take care of all of our customers by offering the top auto repair services. Let's take a look at how exactly the radiator works and how to maintain it so that your engine keeps running smoothly:
Temperature: A sensor at the engine's front kicks in when the temperature has gotten to high. This causes coolant and water to be released from the radiator, bringing the temperature back down.
The cooling process: The liquid absorbs the heat from the engine's friction and spent fuel. This liquid is then transferred back into the radiator and cools. Along with this, air from the car's exterior is brought in via vents and provides more cooling. Once the coolant reaches the right temperature, it can be transferred back into the engine when necessary.
Common problems: There are a number of reasons your radiator might not be working properly. One is a clogged thermostat, which is a part that's crucial in the transfer of liquid to and from the engine. When this system doesn't work, then the radiator won't function as it should. Another common issue is a coolant leak. Having an adequate cooling level is important for the radiator to work. If you look under your car and see significant moisture has collected on the ground, those telltale stains mean it's time to bring the vehicle in to the mechanic as soon as possible.
When you need an auto repair shop in Madison, TN, Rivergate Muffler & Auto Repair is the name to trust. We've been a local leader for years because of our team of certified mechanics who offer top-notch repairs on engines, transmissions, electrical systems and more. Our expert mechanics will make sure you and your vehicle are in good hands. Not only will we get you back on the road, but we'll also add a few more horses under the hood.
We're the specialists in making sure that your vehicle is performing at its highest level. Rivergate Muffler & Auto Repair also does tune-ups, custom exhaust upgrades, computer diagnostics and enhancements, OEM part installations and more. If you want your car to run well for years to come, then we're the clear choice. Call us today for auto radiator repair service or stop by to learn more about our services.
Categorised in: Auto Repair Shop
This post was written by Writer