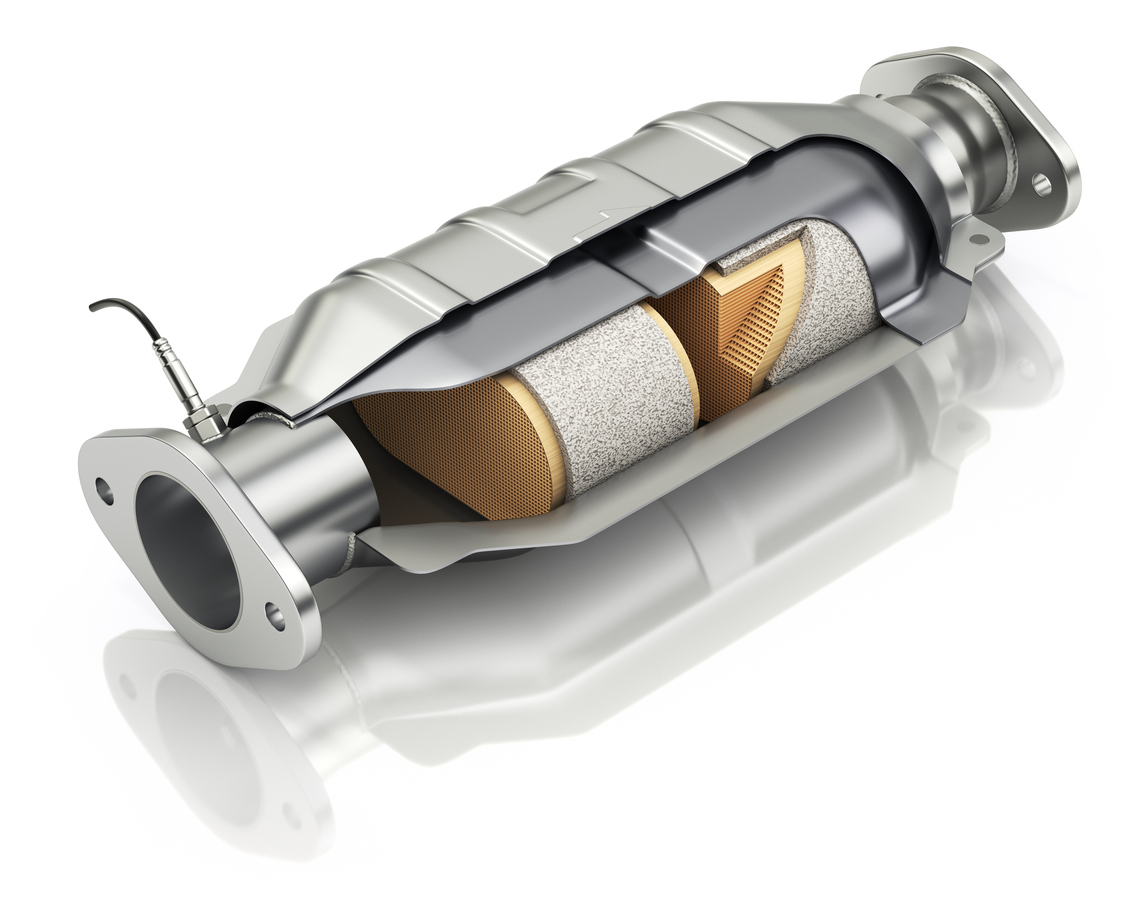 September 19, 2018 10:20 pm
Leave your thoughts
Most people pay no mind to their catalytic converter unless they suddenly fail an emissions test or have a check engine light that comes on. If you're like the average car owner, you probably are unfamiliar with what the catalytic converter does, how much it costs to replace one and how it works.
With this in mind, here's everything you need to know about catalytic converters, courtesy of the experts at a longtime auto repair shop in Madison, TN.
The job of a catalytic converter
Catalytic converters work the entire time you use your vehicle to clear out any unburned fuel or toxic gases in your exhaust, before they then get sent out to the environment. This device is crucial for cutting down on your vehicle's emissions and the greenhouse gases it produces. They transform carbon monoxide, oxygen, hydrocarbons and nitrogen oxides into pollutants that do not do as much damage to the environment, resulting in a byproduct of a mixture of water, carbon dioxide and nitrogen.
The problem is that it's very difficult to notice if there's an issue with the catalytic converter, unless the check engine light comes on. This is why so many people get blindsided when a mechanic tells them the catalytic converter needs to be replaced—you probably haven't noticed much, if anything, that seems "off" about your vehicle. Being taken aback by repairs is never fun, especially when they might costs you hundreds or even more than a thousand dollars.
Where the catalytic converter is located
You'll find the catalytic converter situated between the muffler and the engine. The converter actually looks very much like a muffler, but there is an oxygen sensor that's installed both before and after the converter. The part is part of the exhaust system, not part of the engine, which is a common mistake people make when discussing the converter. The check engine light might come on to signal a problem with the catalytic converter, but it is not a part of the engine itself.
Smaller vehicles will only have a single catalytic converter, but SUVs and trucks will have a pair, which is why replacing the part can become expensive if you have a larger vehicle. Look under the passenger side seat and you might be able to see yours under the vehicle.
Just because you can see the converter, though, does not mean you'll be able to give it a visual inspection to determine whether there's anything wrong with it. The kinds of problems you're most likely to have with the part are with the catalyst that is inside the housing. This catalyst is a rather delicate piece of equipment, so it's important to take good care of it and keep it protected from harm.
If you need more information about what the catalytic converter is, what type of function it has in your vehicle and what you need to know about replacing it, contact Rivergate Muffler & Auto Repair or visit our auto repair shop in Madison, TN.
Categorised in: Auto Repair Shop
This post was written by Writer