August 4, 2017 3:57 pm
Leave your thoughts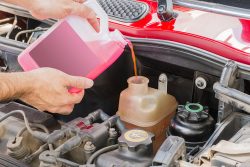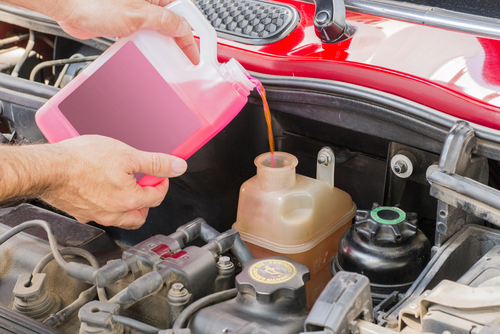 While auto maintenance might not be the first thing that comes to mind when you think about the sunny days and clear conditions of summer, it's the perfect time to make sure that your vehicle is in the best shape possible. During the winter months, your car experiences harsh road conditions like snow, ice and cold that can take a toll on many of your vehicle's major systems, such as your brakes, tires and transmission. After the weather clears, it's a good idea to get your car inspected to see if you need any repairs or auto maintenance in Madison, TN. You should also make sure to check all of your car's major systems to ensure that you are ready to hit the road during the summer months.
With a little preparation and preventative maintenance, you can enjoy a safer and cooler ride this summer. Here are some summer auto maintenance tips to keep in mind:
Check your tires:

Rough winter terrain and snowy or icy conditions can take a serious toll on your tires. It's important to inspect to tread wear on your tires and get them rotated regularly.

Check your brakes:

Fluctuations in temperature, as well as the speed of traffic, can do a number on your brakes. You want to check your brake wear to make sure that you don't need to have them replaced.

Wash your car:

Tracking slush into your car, along with the barrage of precipitation during the winter months, can leave your car looking a bit dingy, both inside and out. Get a car wash and an interior detail so that you're ready to show off your set of wheels while enjoying the sunshine.

Check your fluids:

Everything from your oil level to your power steering fluid should be checked, changed and topped off as needed so that your car runs at peak performance. Neglecting to check your fluids can leave you with major maintenance issues.

Test your battery:

Even if you have a great set of tires, a solid brake system and all of your fluids are in check, you won't be going very far with a dead battery. Check your battery's charge, and then continue to test it periodically before bigger trips to avoid any problems with getting your car started.

Change your wipers:

With everything that your windshield wiper blades go through during the winter, it's no wonder that they might need to be changed once the weather clears up. You may even be able to find wiper blades specifically designed for the summer months.
Make the most of the sunshine this summer and hit the road with confidence after auto maintenance in Madison, TN from the experts at Rivergate Muffler & Complete Auto Care. We provide comprehensive auto services, ranging from fluid checks to air conditioning repair. Our trained and experienced technicians can offer you outstanding service to keep your car in great shape all year round. Give us a call today to schedule your appointment!
Categorised in: Blog
This post was written by admin