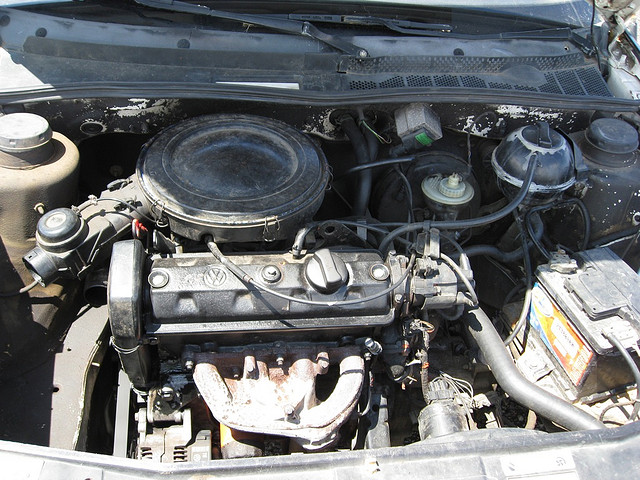 October 23, 2015 4:15 pm
Contact Rivergate Muffler for all your Madison TN Auto Cooling System requirements, information and inquiries today! We have over thirty five years' worth of auto cooling system repair experience, and  have nine experienced ASE- certified professional auto repair mechanics waiting to service you!
Your auto cooling system basically maintains a proper engine temperature by circulating coolant throughout the car's engine that collects heat, and passes it through a radiator that cools it with the air.
Apparently, an auto cooling system consists of three main parts, namely:
The water pump – which keeps the coolant moving throughout the engine;
All the hoses, control valves, the radiator and the expansion tank. These components need to be maintained regularly as they deteriorate more often than usual, due to it having constant contact with the coolant;
The temperature control components – basically consisting of coolant temperature sensors, thermostat, radiator or expansion tank cap, cooling fan(s) and fan clutch (if equipped). These components function independently of the engine, even though it controls the engine by either cooling it, or sending control signals to the car's electronic system. It is also the most critical to your engine's performance and emission control.
Therefore, it is important to remember the following auto cooling system tips:
You need to keep your car's engine and its components as clean as possible to enable for much cooler running;
Replace your auto coolant according to the manufacturer's instructions;
Replace all the necessary auto cooling system components when needed.
For all your Madison, TN auto repair shop expert advice, as well as professional auto repair and maintenance services, contact Rivergate Muffler on 615-502-0323; alternatively you may visit us and personally make an auto repair appointment at 159 Gleaves Street, Madison, TN 37115.
Categorised in: Blog
This post was written by Webmaster